Project "Bottom Up Vilnius"
from September 2020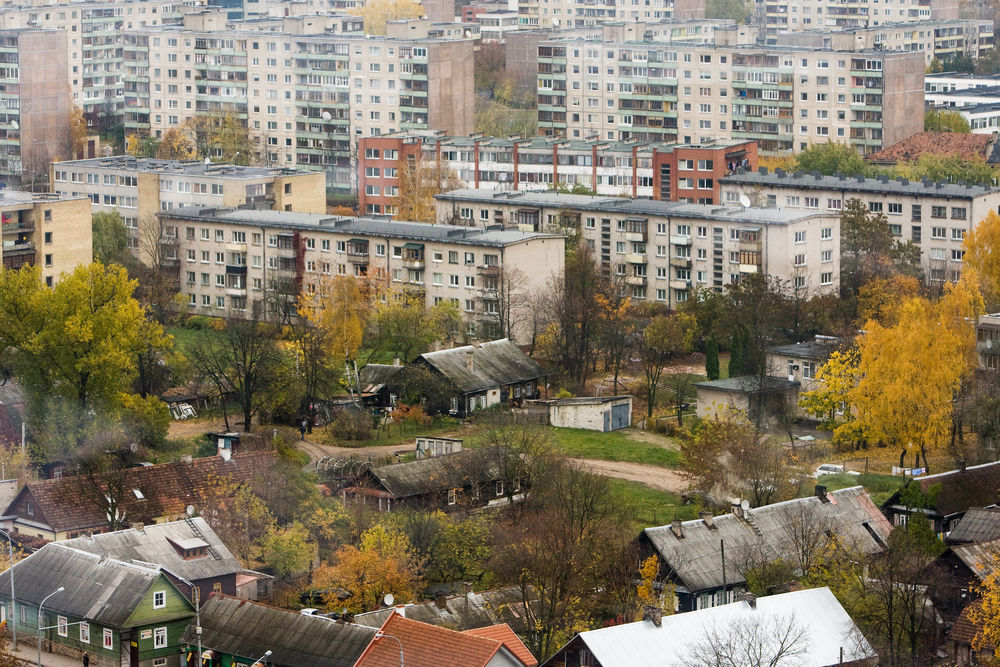 The town twinning between Vilnius and Duisburg is almost 35 years old.

The contact between cultural and social actors is continuous groomed. Due to the relationships between the Organizations Kulturprojekte Niederrhein e.V. in cooperation with Lokal Harmonie e.V. and creative artists in Vilnius is productive cooperation between Uzupis Art Incubator and the local club structure on the Lower Rhine emerged.

With the "Bottom up Vilnius" project we are participating in the resilience initiativeof the Federal Foreign Office and the German embassy in Vilnius. Here, thelocal identity process of the population in the Baltic States strengthened will. The goal of our project is to bring the residents closer and bring them together in their civil society engagement strengthen so that they are less vulnerable to political agitation.

Various actors in the socio-cultural district work from Vilnius, Duisburg, Moers and Neukirchen-Vluyn are brought together, the different Work situations are presented and experiences are exchanged in the form of intensive work meetings. The project group from Vilnius will be the Visit partners in Germany and it will be one Give return visit.

Project completion are cultural actions in the Zirmunai and Naujoji Vilnia district in Vilnius.

"Bottom up Vilnius" - Basics
Basis = exchange of experiences from different fields in the socio-cultural between areas of actors from Duisburg and the region as well as from Vilnius / Uzupis
District work of the Lokal Harmonie e.V. in Duisburg-Ruhrort
Project rural culture in the village of Neukirchen in Neukirchen-Vluyn
District work of the district office in Moers-Meerbeck
Quarter work by IKM in Moers-Meerbeck
Quarter work of the IZ of the AWO in Moers-Repelen
Buchholzer Waldschule special school, training and further education of People with special needs in Duisburg-Buchhol
Quarter work in Duisburg-Hochfeld

It's about:
Synergies through exchange of experience from the respective field of work develop and use it to work on the following topics:

Strengthening of identity and identification on site
Structuring activities - appreciation of diversity
Participation of different, partially excluded or neglected groups, or groups not previously requested
Take away various actors in the district
Culture as a tool (experience / contact / change of perspective / etc.)

Time schedule:
Step 1 (March-June 2020) Planning phase / structuring and scheduling of the project / actors introduce the homepage and connect it with each other

Step 2 (September 2020) Visit from Vilnius / Uzupis in the Duisburg / Niederrhein region for an introduction + Exchange, getting to know local situations and working methods

Step 3 (September 2020) Visit to Vilnius - getting to know the local situation and working methods + joint development of an exemplary cultural intervention in Vilnius

Step 4 (Nov./Dec.)2020) Implementation of the project idea
+ documentation

Participants ( April 2020):
Ieva Matulionytė - Art Incubator Uzupis,
Karolina Zernyte - Theatre of Senses Vilnius,
Rasa Mekuškaitė - Textildesign Vilnius,
Gleb Divov – Minister of Sound, Events and Technologies
/ Užupio Respublika,
Gailė Garnelytė – Künstlerin / aktiv im Zielstadtteil Zirmunai in Vilnius
Petra Berndorf – Förderschule Buchholzer Waldschule in Duisburg,
Stefan Schroer/Sarah Berndt – Lokal Harmonie e.V. in Du-Ruhrort,
Jens Franken- Soziale Stadt in Moers-Meerbeck,
Olga Weinknecht + Asiye Koc – IZ der AWO in Moers-Repelen,
Emine Yilmaz – IKM in Moers-Meerbeck,
Künstler: André Meisner + NN aus Duisburg/Region, 4 Künstlerinnen und Künstler aus Vilnius

Additional activities in Duisburg in September:
- Workshops at the special school Buchholzer Waldschule/DBHW
- digital work forum at the Medienbunker Marxloh
- Artists' meeting + performance at the Lokal Harmonie
- Action in Du-Hochfeld
---