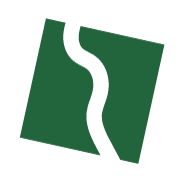 22. Juni 2022
---
Sana Nagano



Mittwoch, 22. Juni 2022 | 20:00 Uhr
Lokal Harmonie, Harmoniestr. 41, 47119 Duisburg-Ruhrort



solo und mit lokalen Gästen
Nach ihren gefeierten Auftritten auf dem gerade vergangenen Moers Festival kommt Sana Nagano am Vorabend ihres Rückflugs nach NYC ins Lokal Harmonie.

Es stehen mit Sana folgende Gäste auf der Bühne: André Meisner, Ulrich Freyer-Hirtz, Dieter Saffenreuter, Frank Preuß und Ingrid Filipczyk.
---

Sana Nagano (Leader/composer/violinist)

Brooklyn-based composer Sana Nagano has a highly distinctive approach to violin playing, grounding chaotic improvisations with restrained precision. Formally trained in both jazz and classical traditions, she rips up the rulebook with projects such as the avant-bluegrass trio Astroturf Noise and 2021's Smashing Humans, which bears the name of her explosive prog-jazz quintet.

Sana Nagano was born in Tokyo, where she began playing violin as a child, and moved to the United States as an exchange student. She earned performance and composition degrees from the Berklee College of Music and the Aaron Copland School of Music of Queens College. Living in New York City since 2010, she's been highly active as both a collaborator and bandleader. She has played as part of Karl Berger's Improvisers Orchestra and Adam Rudolph's Go: Organic Orchestra, in addition to working with artists such as William Parker, Daniel Carter, Harvey Valdes, and numerous others. Her debut album, Inside the Rainbow, was released in 2014, featuring Berger on vibraphone and John Ehlis on guitar. Nagano formed several ensembles during the decade, including avant-rock quartet Atomic Pigeons and experimental pop duo Peach and Tomato (with Leonor Falcon), free jazz trio Anime Mundi (Karl Berger, Billy Martin) and 2022's Sana Nagano Trio (Wendy Eisenberg, Patricia Brennan).

In 2022, Nagano's quintet Smashing Humans performed at the prestigious Moers Festival in Germany. Nagano played on the Grammy-nominated self-titled full-length by pop star Shawn Mendes (2018), as well as Berger's Tzadik-issued In a Moment and Coheed and Cambria's Unheavenly Creatures. Astroturf Noise, a mutated bluegrass trio with mandolinist Sam Day Harmet and bassist Zach Swanson, issued their self-titled debut album on 577 Records in 2020. The same label also released Smashing Humans, a 2021 full-length featuring Nagano's quintet of the same name, including saxophonist Peter Apfelbaum, bassist Ken Filiano, guitarist Keisuke Matsuno, and drummer Joe Hertenstein. The album's pixelated cover art was designed by Michigan-based artist Rachel Viola (aka dr!p).

(Background)

Nagano started her violin studies at the age of three in the Suzuki Method School. As she graduated from Suzuki at the age of 11, Nagano continued her violin studies under Miki Kotani (Tokyo University of the Arts), Akiko Nagaoka (Yomiuri Nippon Symphony Orchestra) as a teenager. After a year of performing in South Oregon Youth Symphony as a high school exchange student, Nagano was accepted to study as a classical violin major under Soh-Hyun Park Altino at the University of Memphis, TN, where she received a full tuition scholarship. In two years she transferred to Berklee College of Music to study jazz improvisation under notable faculties such as Jeff Galindo, Hal Crook, Rob Thomas, Darren Barrett and more. After receiving a B.M., she moved to NYC and continued jazz studies under Antonio Hart, David Berkman at Aaron Copland School of Music at Queens College, where she holds a M.A.